About us
From the restaurant name itself, JJ Thai serves a wide variety of Thai dishes that will truly satisfy your cravings. Our location is at 5/240 Main St., Osborne Park WA. We serve our own version of Lunch Special Menu, which includes JJ Chilli Basil Chicken, JJ Thai Fried Rice, JJ Garlic Beef, JJ Pad Thai, JJ Green Curry, JJ Mussaman Curry, JJ Ginger Beef, JJ Pad Thai Prawns and JJ Ginger Chicken. You can enjoy your Thai food at home because we do deliveries. Pick up service is also available. Place an order online now by just clicking the Order Online button to satiate your taste buds.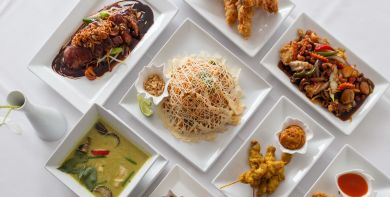 Reviews
Sue
"We eat at this restaurant all the time and the food is always outstanding. First time using their delivery service, and the food was still perfectly hot and ready to go. Can highly recommend."
5/11/2019
Gareth
"Delicious food and fast delivery, thank you!"
3/11/2019